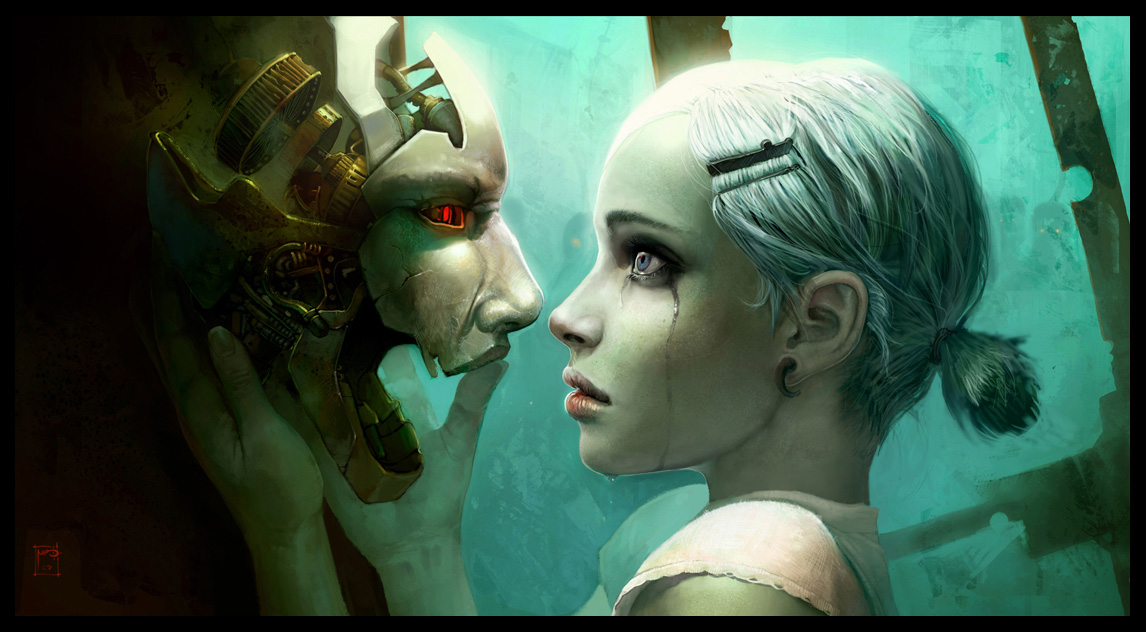 In de vorige blogpost beschreef ik hoe ik in mijn eerste relatie de notie van Liefde als een 'Verbeelde Liefde' heb geleefd. Mijn tweede relatie was dan weer een andere soort Liefde, het was de tragische 'Onmogelijke Liefde', wat het ook een 'Passionele Liefde' maakte.
Mijn tweede relatie was met iemand die mijn absolute teg
enpool was. Hij representeerde alles waar ik een hekel aan had. Hij gedroeg zich altijd heel macho, heel oppervlakkig, wilde altijd in het midden van de aandacht staan, was heel doorzichtig in hoe hij zich verborg achter een masker van personages enzo. Hij was allesbehalve wat ik zocht in een partner. Maar om 1 of andere reden was hij aangetrokken tot mij, tot het punt waar hij durfde zich kwetsbaar te stellen tegenover me. En het was daarin dat ik afdwaalde van mijn principes en mijzelf ging verliezen in hoop en, eigenlijk, het idee van magie - magische momenten - die momenten die je nooit voor mogelijk had gedacht, en wanneer ze zich dan afspelen voelt het zo overweldigend dat je helemaal toegeeft en je het gewoon helemaal wil beleven. De ervaringen zijn zo intens dat je denkt dat dit wel voorbestemd moet zijn.
We waren officieel eigenlijk maar voor 2 maanden samen. Het duurde een eeuwigheid vooraleer ik eindelijk toezegde om met hem in een relatie te zijn, hoewel we al hadden ingezien en toegegeven dat we ondersteboven 'verliefd' waren. Ik wilde wel, maar dacht niet dat het zou lukken, want we waren beiden toch echt wel helemaal verschillend. Hij hield van alles waar ik een afschuw van had en het tegenovergestelde geldde ook. Zie - in de momenten dat we gewoon met z'n tweetjes waren, was het heerlijk en magisch en intens en alles leek op z'n juiste plaats, maar eenmaal ik mij probeerde in te beelden hoe het zou werken in de praktische realiteit, had ik iets van 'no way'.
Uiteindelijk had ik iets van 'ok, laat het ons gewoon proberen' - en dus waren we samen in de zomer. Hoe we het uitmaakten was interessant. We lagen in het park op het gras en hij vertelde mij zijn 'visie' van de toekomst - hij was gewoon luidop aan het dromen en zei dat hij het heerlijk zou vinden als hij met zijn vader een cafe zou openhouden en dat ik bij zijn zeide was. Natuurlijk, dat was allesbehalve wat ik zag in mijn toekomst. Ik wou niet de vrouw van een cafe-uitbater zijn. Ik wou iets artistiek of opwindend doen met mijn leven. Ik werd dus stil en zei niets terug op wat hij net had verteld. En hij vroeg me wat ik aan het denken was. Nu - we hadden een regel dat - als we elkaar vragen op eendert welk moment 'wat ben je aan het denken' - dat we eerlijk moesten antwoorden. En natuurlijk, op dat moment wilde ik niet antwoorden en - natuurlijk - ging hij daardoor nog feller aandringen dat ik zou antwoorden. Ik zei 'als ik dit zeg, dan is het het begin van het einde'. En hij zei - je moet het zeggen. Ik ben altijd een 'sucker' geweest om bij de regels te spelen - en dus, in dat moment ook - gaf ik uiteindelijk toe en zei ik: "Ik was aan het denken dat als ik ooit met iemand trouw, zal het niet met jou zijn." Dus ja - dat was een deal-breaker - lol.
Maar nadat we het hadden uitgemaakt, bleven we enorm aangetrokken tot mekaar en er was een ongesproken 'we horen bij elkaar'. En we bleven maar samenkomen en terug uit mekaar gaan. De hele relatie was een emotionele roller-coaster en we werden beiden erg afhankelijk van mekaar. We hadden het probleem van 'we kunnen niet bij elkaar zijn, maar we kunnen ook niet van mekaar wegblijven'. Uiteindelijk wordt dit erg vermoeiend en besloten we om ermee op te houden, dat we elk onze eigen weg zouden opgaan en dat we misschien later, op een ander moment in ons leven, mekaar terug zouden opzoeken.
Dus in deze relatie heb ik geprobeerd om Liefde te vinden door mijn verlangens, mijn passies, mijn gevoelens, mijn impulsen te volgen. Het was een zeer intense ervaring, maar ik vond niet dat het uitdraaide op het soort Liefde dat alles kan overbruggen. Dat is het idee dat ik had - ik wist dat we wel heel verschillend waren, maar, zoals in films en Disney-cartoons wordt aangeleerd, had ik het idee dat onze Liefde alles kon doorstaan. Ja, niet dus. Lol.
Wordt Vervolgd.